Unilight Controller
Unilight Controller is designed to monitor the status of connected sensors and counters, as well as control contactors responsible for turning on and off lightning. Controllers can be part of SHUNO Unilight or work on existing power equipment.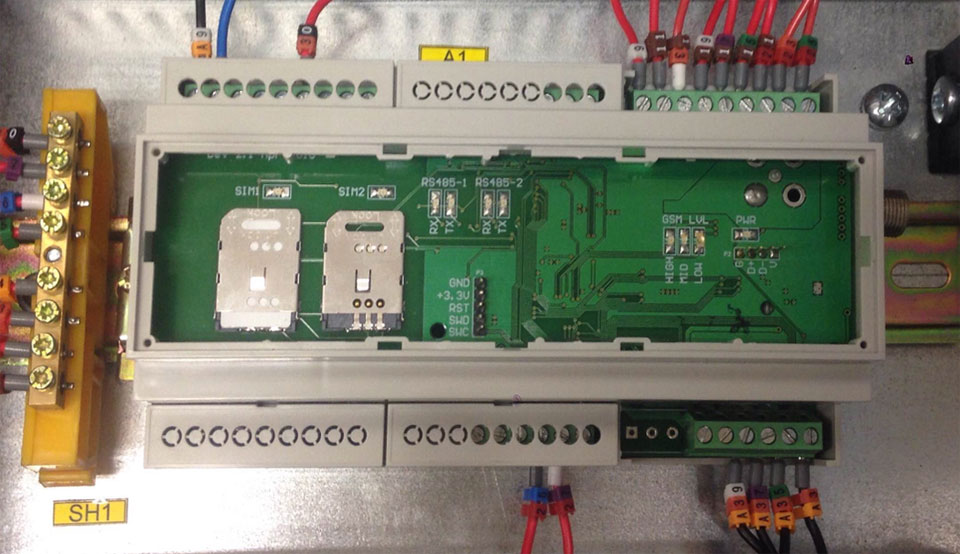 Functionality:
Data collection instrument account energy (meter),sensors;
the transmission of data collected on the level of data collection / submission;
the ability to control objects on a schedule;
data transmission status of the elements of the control Board;
operative notification about emergency and other events.
Control: 3 output (enable/disable lighting)
Monitoring: 9 sensors (door, fire, voltage, etc.)
Two RS-485 interfaces for communication with external devices (electricity meter, light sensor, etc.)
Built-in GSM modem. Support for 3G
Dual SIM card
Remote software update