For the petrol stations
Today, petrol stations (gas stations) are an integral part of modern transport infrastructure, it is also socially significant object. It is well known that human perception is influenced by a complex of factors among which lighting plays a significant role. The lighting design should highlight the petrol station, to ensure the readability of the information boards, to contribute to the accurate definition of a brand from a long distance. Lighting ensures the safe movement of drivers and pedestrians, helping to organize navigation in the gas station.
The main functions of lighting at the gas station:
Attract the attention of drivers;
Ensuring safety and visual comfort for drivers and pedestrians;
Incitement to commit additional purchases into a hardware store and the cafeteria;
Support of the brand, the selection of marketing communications
Formation of positive impressions from visiting the gas station
 Unilight allows gas stations to create a comfortable light environment with minimum energy consumption. One of the advantages  is the willingness to provide comprehensive solutions for lighting control systems at filling stations, including analysis of lighting, calculation of economic effect from introduction of the system, partial or complete modernization of the lighting network allowing individual fixture control and dimming (adjustment of the luminous flux).
This system is an effective tool to reduce expenditures on electricity and to improve the quality of work of system of illumination.
Thanks to the use of «Unilight» occurs:
Operational staff warning alarm and other events;
Reduce energy consumption by 50%;
Increase equipment's life;
Reduced operating costs;
Flexible regulation of lighting hazardous areas on the road (pedestrian crossings, intersections, etc.)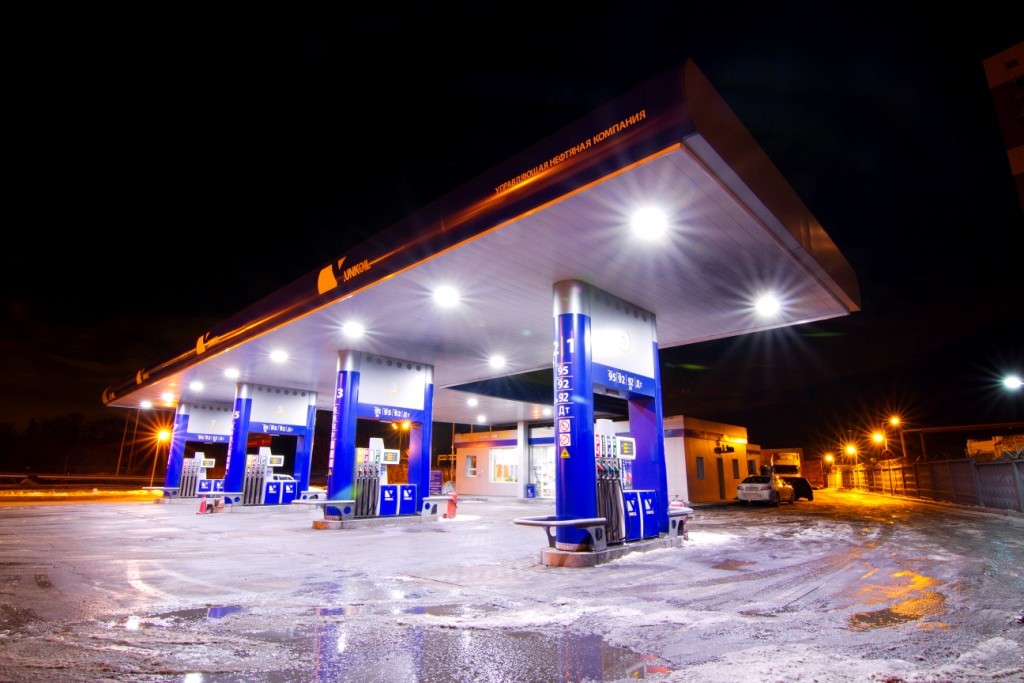 Such services include:
Environmental monitoring (wide network of Autonomous wireless sensors that control the air conditions and the environmental system)
Smart lighting (wireless sensors turn on and off lights, control the energy consumption and misleading where the luminaire burns out)
Panic button
Smart traffic signs