Smart city project
Currently, in our country, cities, provinces and regions, with the active support of the state is implemented a program aimed at ensuring energy savings and energy efficiency. Modern technological solutions play a major role in the successful implementation of these programs; it allows you to achieve high results in energy consumption.
One of these solutions is the intelligent control street lighting system «Unilight. Implementation of this system allows you to:
Reduce the cost of street and road lighting up to 50%;
Hold the remote detection of malfunctions in the electrical and their prompt removal;
Generate new areas to create more commercial urban services, such as parking, fixing violations and others;
Implement effective and energy-saving lighting control danger zones on the road (pedestrian crossings, intersections, etc.).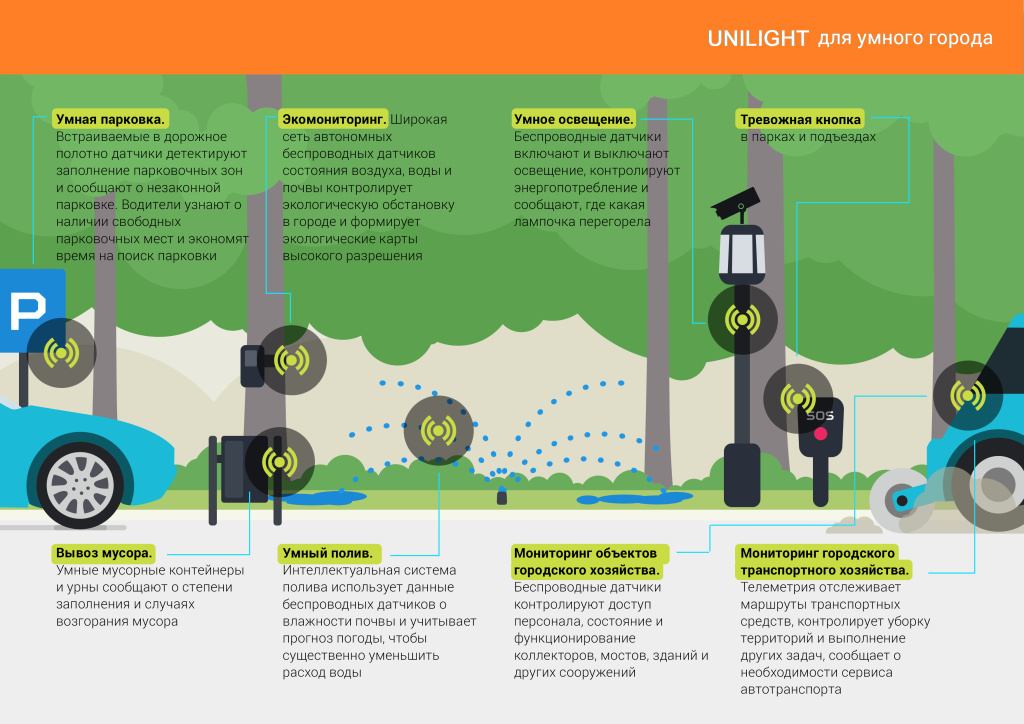 «Unilight» system has already been successfully used in several large Russian cities. This system has improved the quality of lighting, the budget savings of electricity reached 65%! The modernization of these projects offers comprehensive services:
Execution of design and survey works;
Supply and installation of the finished lighting control cabinets Unilight;
Installing software Unilight;
Supervisory and technical staff education
Warranty service and technical support system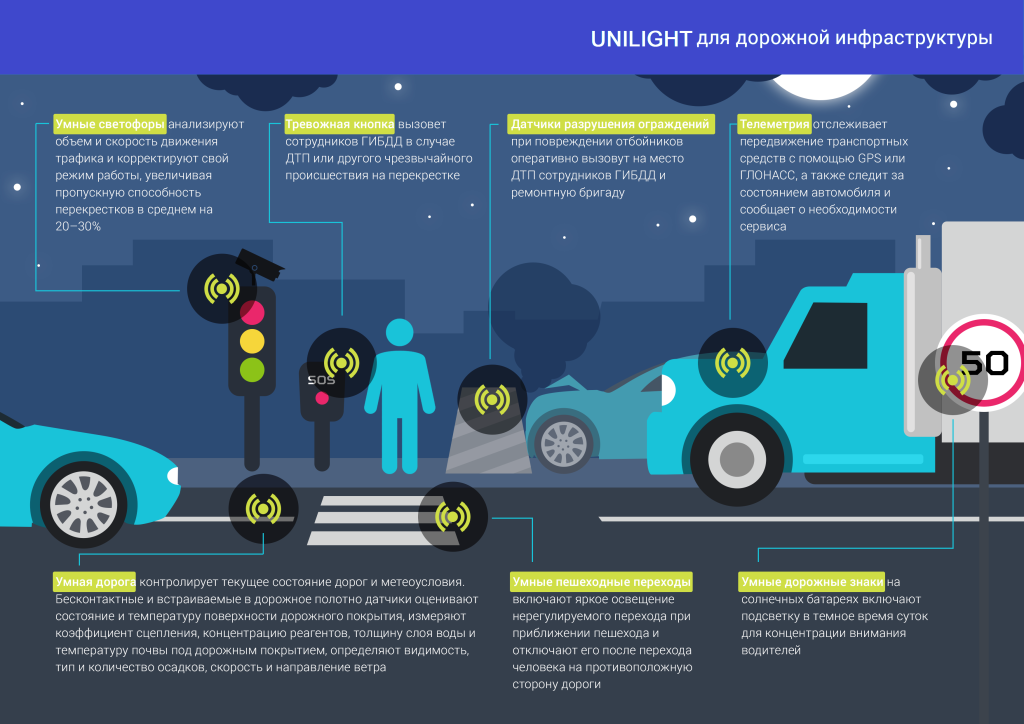 «Unilight» system is designed on a unique software platform, on the basis of which it is possible to implement a package of services in the field of smart city and the Internet of things (IoT).