Weather station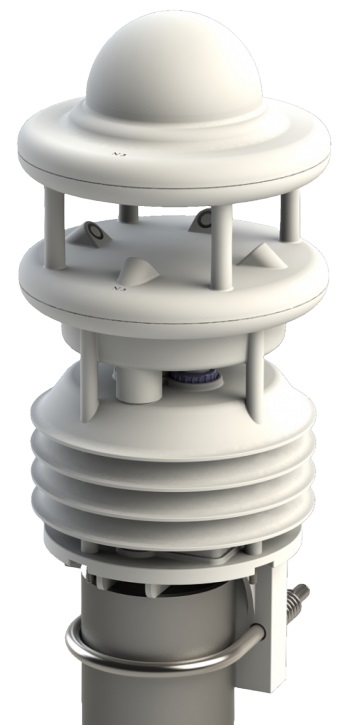 Russian-made weather station is a small and light multi-sensor device for meteorological measurements:
air temperature and humidity
wind speed and direction
atmospheric pressure
precipitation
air pollutants concentration
Characteristics vary depending on the model.
Measurements are taken continuously (24 hours a day), collected data is transmitted at certain intervals or by request.
Weather station is a compact module that is attached to the support at the height of 5 to 10 meters.
 Purpose
The weather station can play an important part in ensuring road safety in adverse weather conditions.
Regular ecological and meteorological monitoring can be used to look after the health of workers in industrial facilities. In case of an accident involving hazardous materials this information can be crucial to the safety of the facility staff.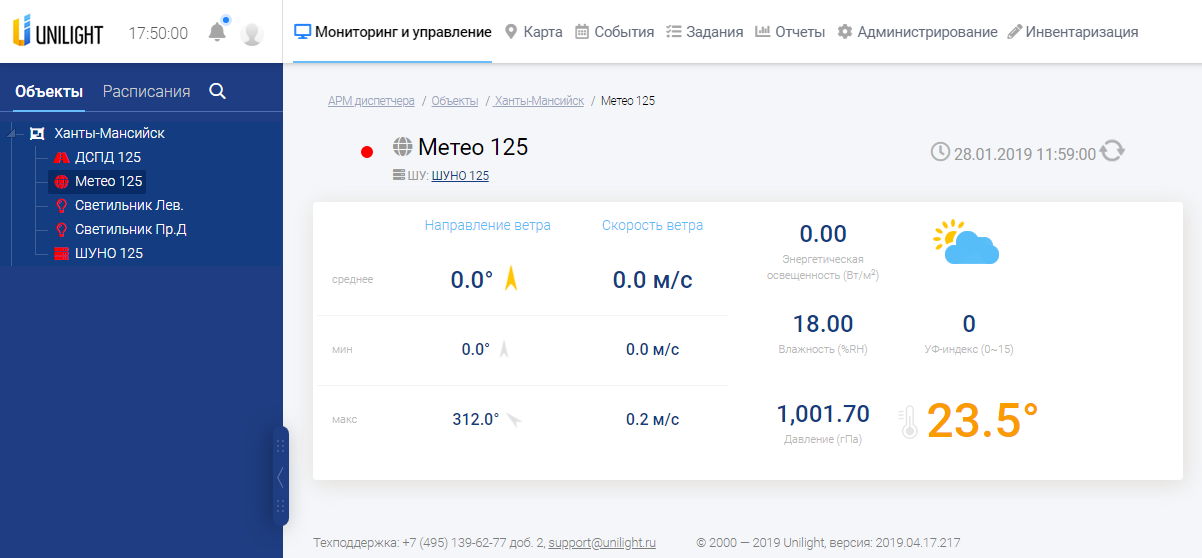 Software
Weather monitoring system is a part of Unilight platform. One interface makes it possible to use AOLCC, automated power metering system etc.
Archive data can be presented as a table or a graph. Reports can be downloaded in Excel, PDF and other formats.