Video Analytics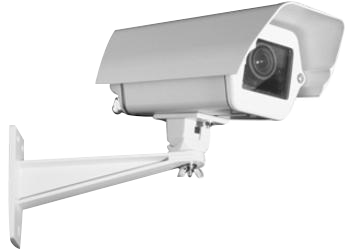 Automated data collection system that uses video streaming.
System capacity:
remote traffic monitoring and analysis, data transmission to the control centre (video storage and replay)
ensuring security and order
control over maintenance works
authentification
automatic changes in road lighting level depending on changes in traffic density
precise camera angle setup, the camera is able to zoom in and out
 Transport analytics
Traffic direction and number of lanes recording;
Traffic density (cars per unit of time calculation);
Average traffic speed calculation;
Traffic congestion;
Vehicle classification (according to Road industrial methodical document): c1 — passenger car; c2 — truck of up to 5 t; c3 — truck or road train of 5 to 12 t; c4 — truck or road train of 12 to 20 t; c5 — truck or road train of more than 20 t; c6 — bus.
Average distance between vehicles;
Assignment of the accounted vehicles to speed clusters: 1st cluster of up to 30 km/h; 2nd cluster of 30 to 60 km/h; 3d cluster of 60 to 90 km/h; 4th cluster of more than 90 km/h.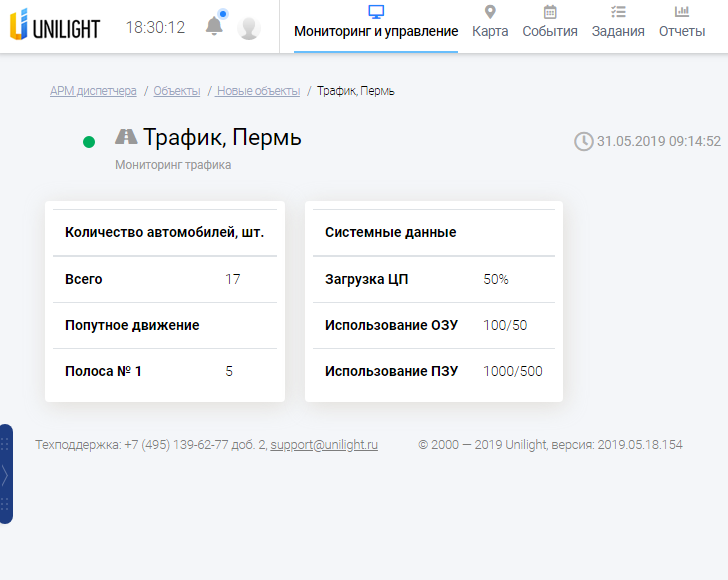 Pattern recognition
Video content analysis system can be trained and tuned to specific tasks. It is able to highlight vehicles of certain type, such as logging trucks, tractors etc.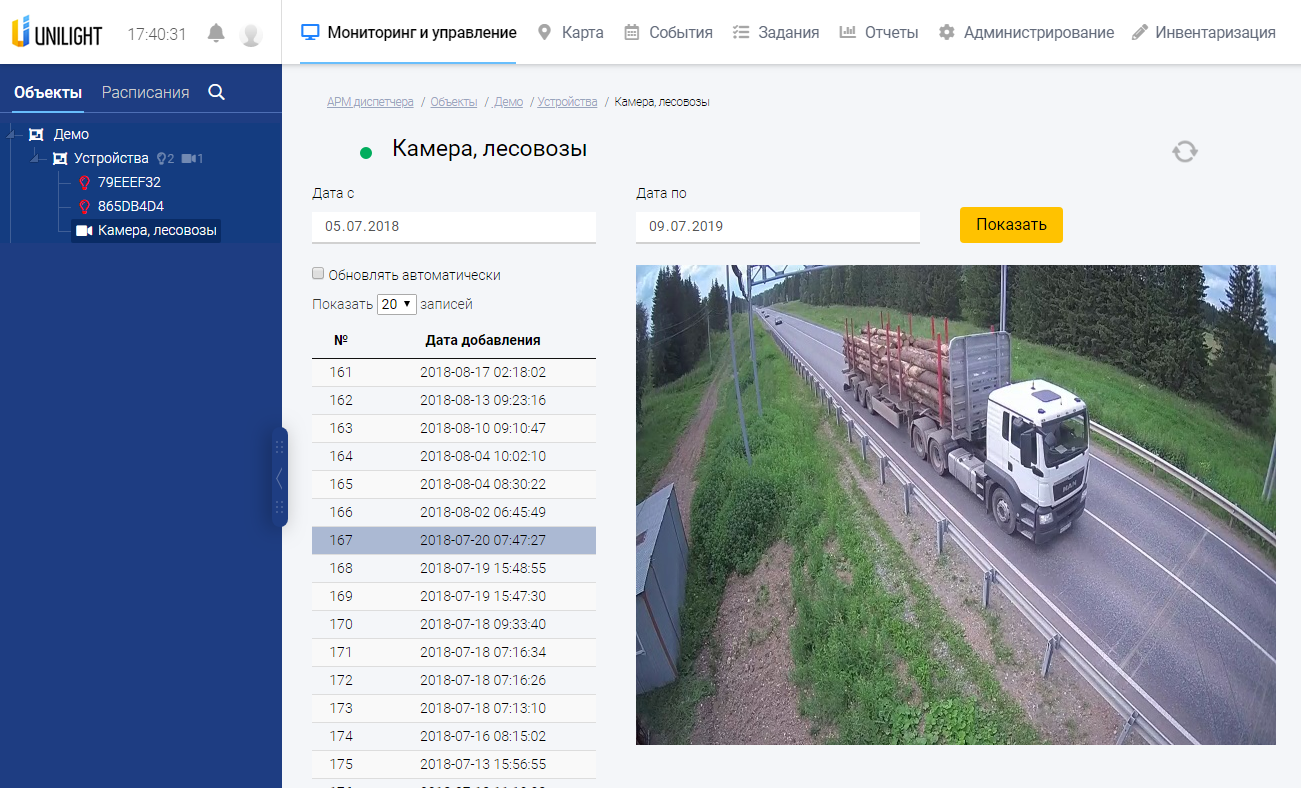 Software
Video analysis system is a part of Unilight platform. One interface makes it possible to use AOLCC, automated power metering system etc.
Archive data can be presented as a table or a graph. Reports can be downloaded in Excel, PDF and other formats.