Unilight system is a platform for Smart City services
UNILIGHT is a unique platform of innovative and modern solutions for various industries and integrators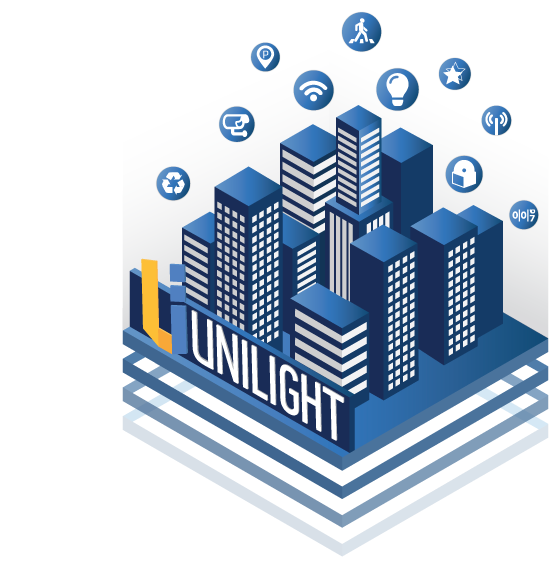 Automated lighting control system
Hardware-software system is used for monitoring the condition of outdoor lighting network, power
metering and equipment diagnostics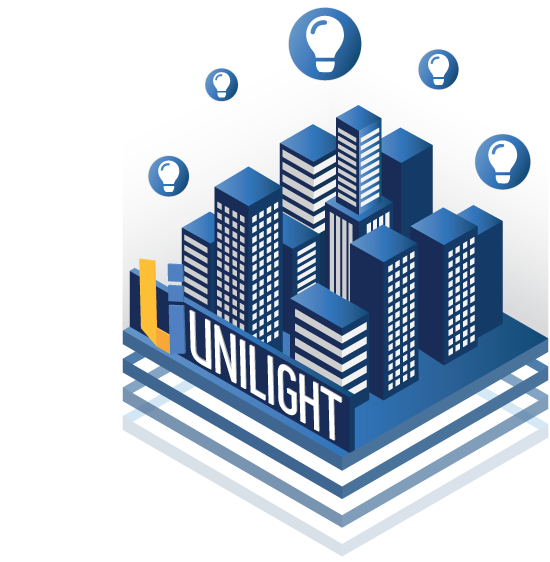 Smart pillar is an installation of smart devices system on lighting poles
Hardware-software system of smart devices is able to monitor and manage traffic, organize received data and generate algorithms for adaptive management of transport infrastructure.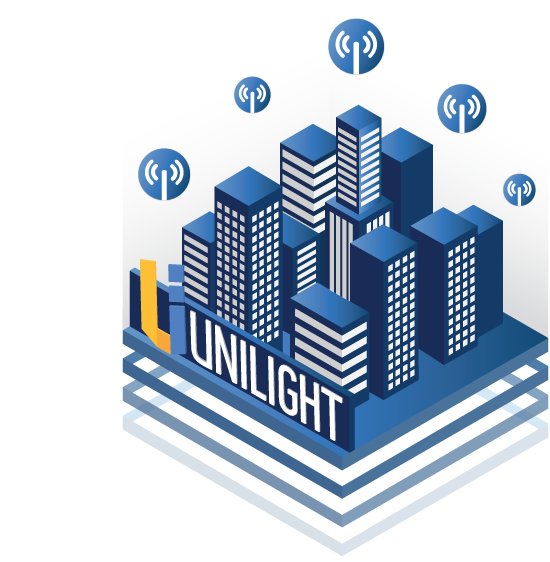 Smart crosswalk is a traffic safety management
– Motion sensor
– Electronic display
– Analytics module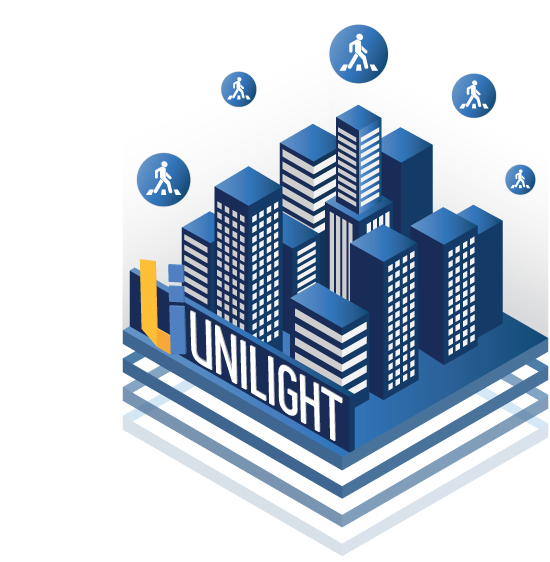 Smart garbage bins is an automated system for controlling the removal of solid waste.
- Control of the degree of filling of garbage cans as a percentage
- Monitoring compliance with the garbage collection schedule
- Displaying trash cans on the map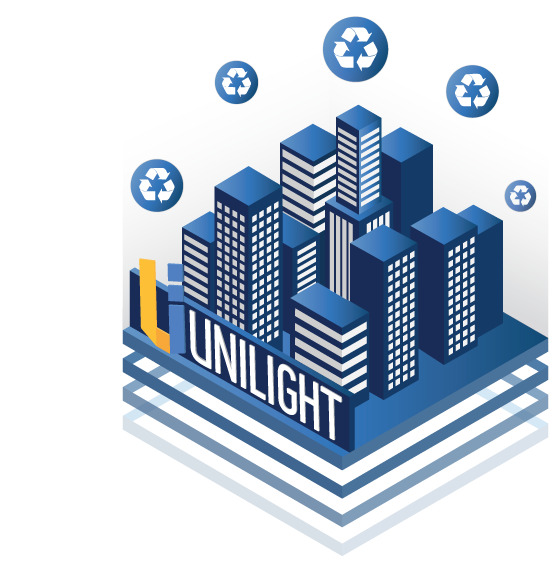 Unilight system advantages
SCALING
Solutions can be easily scaled according to the client's wishes and needs. We have our own development team. Fast development of turn-key smart systems
RELIABILITY
High availability. Daily back-ups. Differentiation of access rights. Data encryption. Two-factor authentication
VERSATILITY
Integration with third-party hardware. Incorporation into existing systems of management and monitoring
COMFORT
We do everything we can to meet the clients' wishes and needs and provide the best conditions for a project implementation
INNOVATION
Thanks to the partnership with the leaders of IT industry we use modern tools only
Nur-Sultan, Kazakhstan
System scalability, ability to implement additional services, lighting upgrades
Project details →
Kostanay, Kazakhstan
Power savings (up to 60%), lighting quallity indicators upgrade
Project details →
About the company
«IT Smart City» is a subsidiary of Aplana Group, the leading Russian IT-holding
«IT Smart City» company is an expert on smart technology projects in cities and industrial facilities. Our main product is Unilight, a smart software-hardware system which makes it possible to monitor and manage projects in housing and utilities, energy industry, safety, industry and transport, to organize received data and generate algorithms for adaptive management of city and industrial infrastructures all through one platform.
TOP-25
largest Russian consulting and IT companies
10 000+
completed IT projects of various difficulty
20
branch offices all over Russian Federation
Smart technologies reduce costs of maintenance and power consumption, increase safety and speed up emergency response.
Chief Executive Officer
of «IT Smart City»

Additional services
Lighting equipment selection
Delivery of equipment and supervision of installation
Preparation of project documentation
Server equipment selection at the client's request
Ready to proceed?
Request your project calculation
Get your project calculation
[contact-form-7 id="2258" title="Получить расчёт проекта"]